Speed in answering your questions and timeliness in managing and processing orders.
Fully available to deal with any kind of emergency.
To ensure the quality of your product, we work with GMP (Good Manufacturing Practice) always in mind.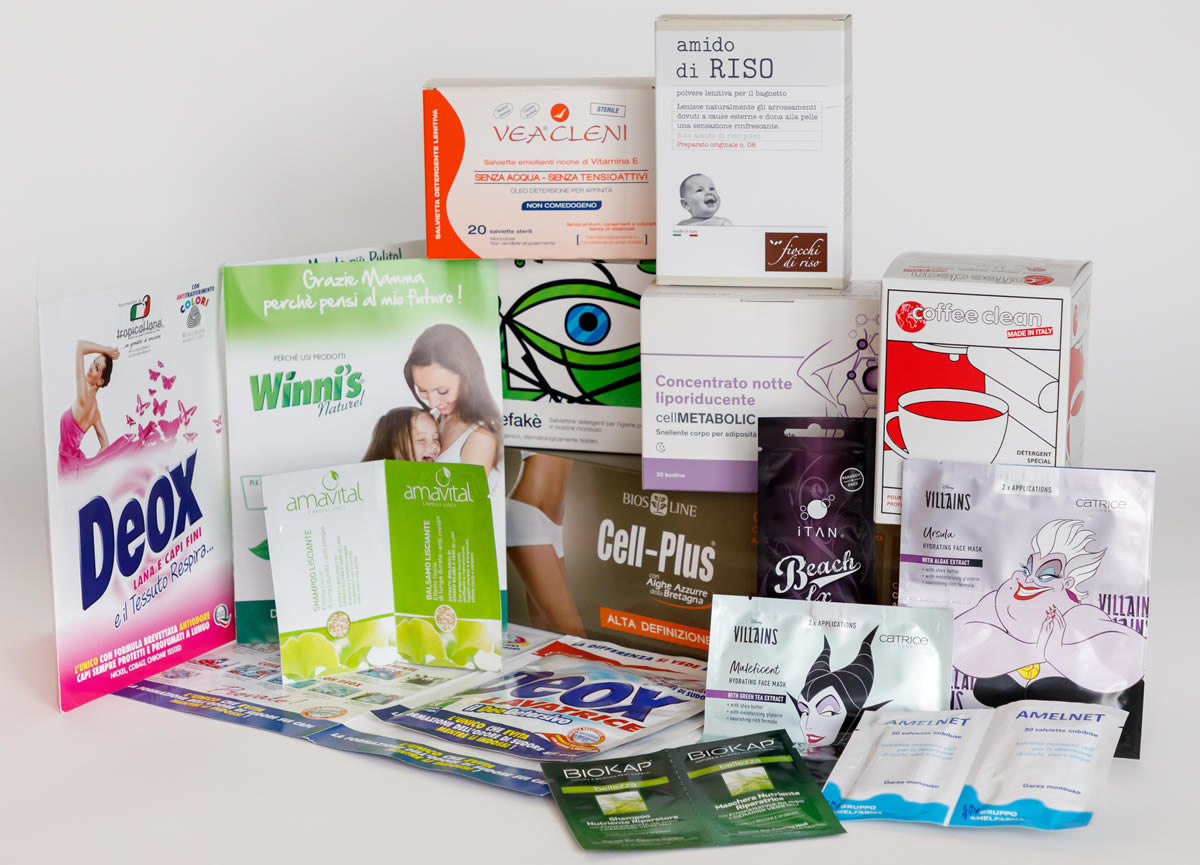 We can carry out various types of packaging such as:
sachets with circular hole and euro slot hole
sachets with guided outflow
twin sachets containing different products
We apply sachets on brochures of various kinds and shapes.
We pack sachets inside boxes with leaflets inside.
Customized displays and boxes.
We wrap the cartons with retracted film.
We insert sachets into various types of bags and minigrips.
Do you have a question for us?
Do you want to know what is our minimum order quantity?
Would you like to receive a personalized offer?
Do you want to know what are our order processing times?
CONTACT US
Certifications and authorizations
About us
Proiezione Più was founded in 1991 and operates in the sector of single-dose heat-sealed packaging. The company features a production facility of 2500 square meters, which includes a variety of packaging department and latest-generation machines and technology to produce sachets for:
Medical and Surgical Devices, Medical Equipment, cosmetics, food supplements and foods, detergents, perfumes and wipes.
Our sanitization processes for machinery and pathways ensure that products are always in perfect hygienic conditions, in accordance with GMP standards. Furthermore, thanks to technologies such as flexography and rotogravure, we are able to create any type of image of excellent quality.
Contacts
Proiezione Più
Produzione e confezionamento buste termosaldate
Address
Via Mozambico, 17 - 48026 Russi (RA) - IT